Tomorrow (Tues 8/13/12) is Buddy's surgery, so today I finished his crate. He's sleeping in it now, and thank goodness doesn't seem to mind it too much.
I cut up an old memory foam mattress topper that we had laying around and stacked two layers of that to fill the whole crate. Then I put his familiar bed (which is a bit smaller) on top of that, and covered all three layers in an old sheet (that I don't care about, so if he messes it up or tears it...no big deal.)
We've got a nice new bed coming in the mail that I found online, and while it's big enough for this crate, it's meant for a dog that weights less than Buddy which is why I intended to keep these memory foam pads under it so he doesn't just sink to the ground.
I put it in our bedroom for the time being so that he's in the quietest part of the house. After about a week post op I think I'll move it into the living room so he can be around everyone.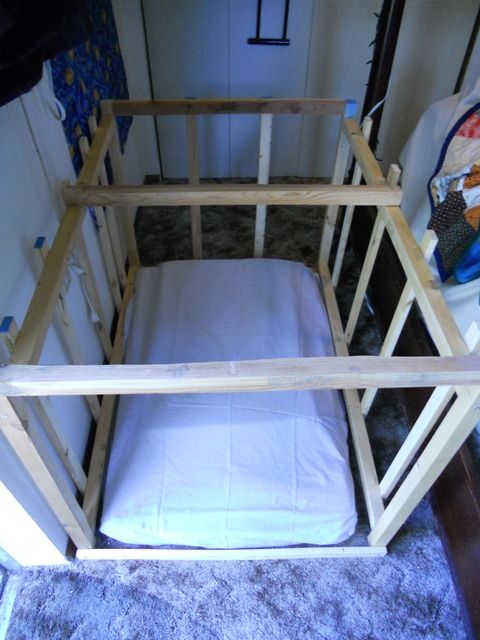 Just for size comparison...here's Lily in the middle of the crate:



And here's Buddy in it. He's not panting or seeming stressed to be there, so that's a good sign. I only plan to have him in for a few hours at most today, just so he can get used to the space. We'll put a small food and water bowl outside the back wall, and it's enough space for him to stick his head through for water or food. That way he won't knock it over inside his crate.



He'll go in first thing Tuesday for surgery and stay at the vets for observation for two days. I'm so nervous for him. He doesn't handle medicine or medical treatment very well...or hasn't in the past. I'm hoping he'll do fine! I have never been without him in this house...this will be very weird. (I've been without him when we travel, but never at home.)